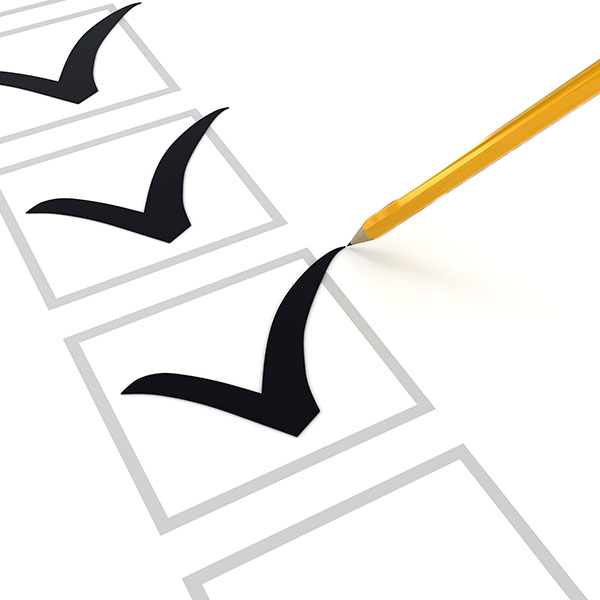 At Automatic Climate Control we strive for 100% satisfaction in everything we do. We value your opinion and invite you to tell us and others about your experience with us. Please take a few moments to tell us what you think by leaving us a review here on our website or on any of these popular review sites or social networks.
Read what other customers have said about us.

All trademarks or brands on this page are registered by their respective owner and are not affiliated with our company, nor do they endorse or sponsor our products or services.
Reviews of
Automatic Climate Control
(Based on 20 rated reviews)
13-Jan-2021
Product or service reviewed: New Furnace Installation
Received a quality new furnace at a competitive price. Service technicians (Mike and Dave) were both very professional and courteous throughout the install, which took most of the day. From their phone administrator on up to the owner - a very positive experience and I'd recommend them to friends and family. Thank you Automatic Climate Control
20-Aug-2019
Gordon,
Jim and I would like to thank you for the work your company did for us. The air conditioner is great and the service was wonderful. Just wanted to say everyone was very professional and polite. All too often we hear the negative and no one tells us when a job was well done. Well, it was a job well done! Again, thank you.
10-Dec-2018
Product or service reviewed: Carrier Furnace and AC
I recently had Automatic Climate Control replace a heating and cooling system that they installed 23 years ago. Over the years, I have been very pleased with the service from Automatic Climate Control. This is the 2nd heating and cooling system that I purchased from Automatic Climate Control, and I highly recommend them to anyone seeking a professional heating and cooling company with a great staff.
30-Nov-2018
Product or service reviewed: Furnace
We started smelling something we couldn't identify. We called after hours and Gordon got right back to us. We described the situation and he told us shut off the gas and the motor to both of our furnaces. The next day, Dave came over, inspected and verified that the furnace was bad. He re-lit the other furnace (for our basement) so we could entertain our family down there. The very next day, Mike and Joe delivered and installed a new furnace. These guys are the best! We have had a maintenance contract with them for years! They replaced our AC earlier. When you have an older home like ours, you need reliable people to call on. We highly recommend Automatic Climate Control. Thanks for rescuing our party!
Peggy Thomeczek
St. Louis MO
04-Oct-2018
Product or service reviewed: Carrier gas furnace and air conditioner
Had new furnace and air conditioner installed a few days ago by Automatic Climate Control. What a great company to work with!!! Gordon, Mike, and Joe did an excellent job. Everyone was friendly and professional . The buying experience, installation, and clean up exceeded my expectations. I highly recommend them.
Judy S
St. Charles ,Mo 63305
20-Jun-2018
I thank you very much for working me into your busy schedule and sending Dave on 6/11 to try to repair my irrepairable air conditioner; the fitting me in and sending Joe and Jim on 6/19 to install a new, energy-efficient air conditioner.
You and all your employees have aleays been prompt, accomodating, efficient, patient and polite whenever I had air conditioner/furnace emergencies. It is appreciated, and I tell everyone.
I do hope you enjoy many years of success and good fortune.
Sincerely,
28-May-2018
Product or service reviewed: Furnace and AC
AC went out on Sunday, Memorial Say weekend. I called the emergency number and Dave was here within an hour and fixed the problem. Automatic Climate Control Co. is the best!
Bettye L Sakaguchi
Saint Charles
01-Feb-2018
Dave's work was outstanding! The gas company's inspector commented on the "good job by a plumber" when he did his walk-through. My thanks to Dave and Gordon for the timely and quality work that was accomplished. After having been without water for over 12 days; and, heat for two days, I am a very grateful person. I always pass along my favorable comments of the Company to others. One loyal and satisfied customer.
28-Nov-2017
Product or service reviewed: Furnace replacement
I was in a tough spot and needed to replacement my furnace quickly. I contacted Gordon to come by and he worked me into this schedule. I decided on the furnace that I wanted and off Gordon went. Automatic Climate Control put in my air conditioner and I was absolutely delighted with their sales and service. No it was time for the furnace, why wouldn't I go back - they are honest, no one tried to sell me something that I didn't want or need and the overall experience was wonderful. The guys that installed the furnace, Mike and Dave, were great and I really appreciated them getting this furnace in for me.
Karen Schuman
St. Peters, MO 63376
29-Sep-2017
Product or service reviewed: HVAC - New Blower Motor Installed
Fast service with a smile.....Tech named Mike, arrived as scheduled and diagnosed the issue within a few minutes after checking all the proper angles. Tried to repair existing motor but could not. (Too old and outdated) The job was completed in a timely manner and the tech was super nice while doing so. Highly recommended, thank you !
09-May-2017
Product or service reviewed: Home HVAC replacement
It was a pleasure doing business with Automatic Climate Control. Gordon wrote out several quotes giving us the option to choose what we wanted. His quotes were lower than the two other quotes we received when comparing similar equipment specifications. But the lowest price isn't the only determining factor. I check multiple sources to inquire about a firm before doing business with them. As I told Gordon, I couldn't find a thing wrong with his company. He is low key without pressure and he does everything he says he will. The installers did a great job and the completed installation is very clean and nice. I would recommend this company to anyone. Also, I strongly advise spending a little extra for the Carrier Cor Wifi thermostat. You don't know how convenient that is until you have it.
Tony George
St. Peters, MO
27-Oct-2016
Product or service reviewed: Furnace/Air Conditioner
I have been purchasing a service contract for air and furnace check for many years. I always specifically ask that Mike D. make the house call to service my air conditioner and furnace each year. He comes when scheduled and is professional in his work. At some point in time I realize I may need a new unit, but Mike does a good job of keeping things in good running condition for me. THANKS, MIKE!! When the time comes for a new unit, I will be using your company.
Barbara Brooks
Maryland Heights
03-Aug-2016
Product or service reviewed: Furance and air conitioning
My electric bill has never been so low .Since they Change out my air conditioning and furnace . I love my electric bills now .
Mary Rechtien
Florissant,Mo
05-Feb-2016
Product or service reviewed: Carrier heating and air-conditioning
I purchased a Carrier HVAC for my home in 2010 from Gordon at Automatic Climate Control in St. Charles, MO. I have had no trouble with the system and love the way it quietly operates and performs. Gordon will go the extra mile to serve his customers and I appreciate it. Please feel free to call me for a recommendation and I always like to support a home owned business that does quality work. Bill
07-Aug-2015
Product or service reviewed: heat pump system
Gordon,


Thanks for the quick system replacement on 2565 Charbonier. Your installers, Joe and Dave, were both professionals and easy
to work with. I am officially a raving fan of Automatic Climate Control, and I will spread the word when anyone needs your
company's service. Also, thanks for your efforts as well. It was refreshing to see the boss so involved in the process.


Many thanks,
Gerald M./ Zita M. and the Soapers
25-Sep-2014
Gordon,

Thanks for the good installation & follow up service. Dave's a good technician.
Gordon and all,


Thank you for your excellent service!


Kind regards,
Gordon,
The check is in the mail.
We thank you and your staff for a great job! We are very pleased with the end result.
Thank you,
To everyone @ Automatic Climate Control,
My family wanted to convey their thanks for the new furnace & air conditioner! It's so nice to be warm, not too cold or too hot. Thank you to your team for going the extra mile for us. You have our business & will be highly recommended!

Sincerely,
Thanks so very much for your prompt service and relay out thanks to our two courteous, efficient, and just plain super "installers." Great to have a company we can rely on to help us. (Wow how it been so many years!)

Again thanks,